ManuS shows of his latest creation with 'Homecoming': Jennev Pledge.
READ MORE ›
Rhay_v3 brings you an exciting new deck tech for his Elysian Maul list, which he used to win the latest ETS with, in his very first article for Eternal Titans.
READ MORE ›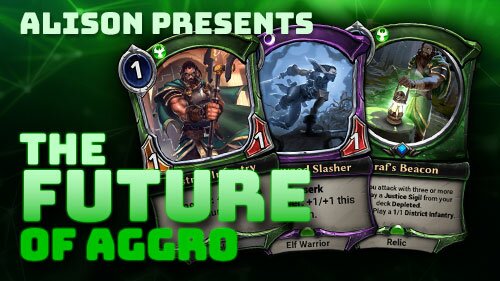 Alison talks about the future of Aggro decks and their recent empowerment.
READ MORE ›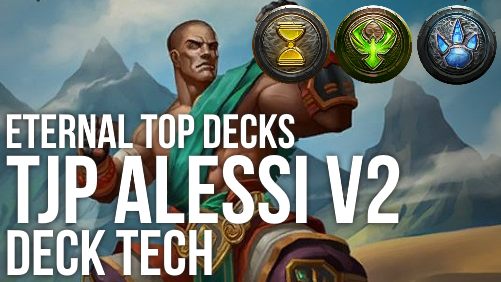 ManuS brings back an old powerhouse in TJP Alessi Aggro thanks tot he latest balance changes.
READ MORE ›
Nrausche1 is back this time bringing you an updated version of his Aggressive Salesman deck for Defiance!
READ MORE ›
Guest author Krizalio provides and extensive guide for new players playing the popular archetype Rakano Aggro and breaks down his card choices for the deck.
READ MORE ›
"Wait what both merchants?!" Nrausch1 takes your through his spicy deck tech that he used to top 4 the latest ECQ: Defiance event.
READ MORE ›
ManuS shares his latest update of everyone's favorite Tribe: Strangers.
READ MORE ›
ManuS shares one of his recent pet projects: Combrei Flying Rod with you.
READ MORE ›